The smiles were abundant and far and wide.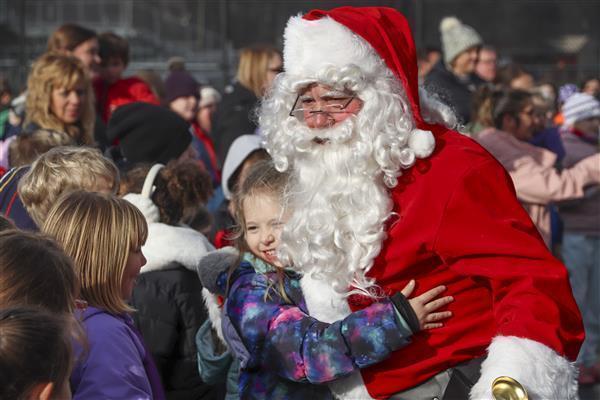 The district held the first-ever Westmoreland Central School Christmas Tree Lighting Ceremony for Primary Elementary and Upper Elementary students on December 8 in front of the Primary Elementary School.
Once students were outside – and to their excitement – Santa, Mrs. Claus and one of their elves arrived by fire truck, courtesy of the Westmoreland Fire Department. After greeting everyone, Santa lit the district's Christmas tree at the end of a 10-second countdown. The tree – a big pine in front of the Primary Elementary School – was decorated and trimmed to perfection by the district's Buildings and Grounds Department. It was lit as a rainbow appeared and painted the sky above.
"After normal traditions were upended by the COVID-19 pandemic the past couple of years, it was so nice to be able start a new tradition and bring in the holiday season as a district," Superintendent of Schools Rocco Migliori said. "The true joy on the faces of our students made the event well worth it and very fulfilling."
Every student received a candy cane from either Santa, Mrs. Claus or their elf, and Jr./Sr. High School students served hot chocolate and apple cider. The Jr./Sr. High School Select Chorus also sang Christmas carols for all to enjoy.
Families are welcome to check out the tree at nighttime leading up to Christmas.
To view more photos from the tree lighting ceremony, click here.