The Zone for Imagination, Inspiration and Innovation (Zi3) Club raised money for a good cause.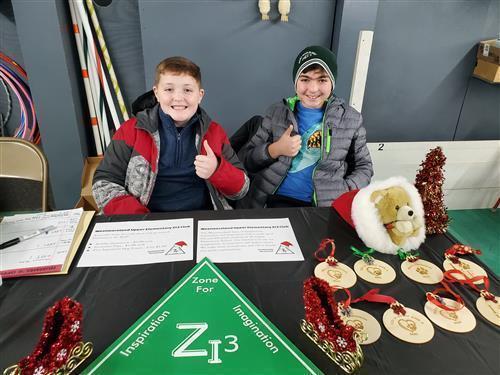 Seven Upper Elementary School students belonging to the club sold items at the Diamond in the Ruff Fundraiser Craft Show at Canine Sports Unlimited in Whitesboro on December 11. Proceeds benefited Diamond in the Ruff, an organization that trains shelter dogs to become more adoptable for families.
The students made and sold laser engraved ornaments, oreo snowman pops (for humans) and homemade dog treats.
Thank you to those who attended the craft show in support of Diamond in the Ruff!